I know it is a day early (I have two big events on the 25th to celebrate) so from our family to all my Pals, I wish you and all your furry friends a Very Merry Christmas and a Happy New Year! Since I didn't know all my pals addresses and I don't get that big of an allowance to pay for all those stamps..here is a Christmas Card from me to you!
Love,
Preston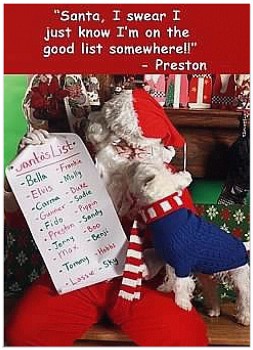 Picture In Portrait 5×7 folded card
Click here
and see Shutterfly's one-of-a-kind selection of announcements.